YOUR WETSUIT FINDER RESULTS
WA North is all about sun protection and keeping off the wind chill no matter what the season. That means Jackets, Vests, Springsuits and Lycra.
Neoprene:
The Hyperfreak TB3-X Long Sleeve Wetsuit Jacket is next level for comfort. It's like you're not even wearing a top, but without sunburn or rashes. Better than surfing naked!

The Hyperfreak NeoSkins is a real game-changer - sun and rash protection, with neoprene padding under your chest and on your back to keep the wind chill out, lycra on the arms for added freedom.
If you're on a budget, the Defender Long Arm Wetsuit Jacket is a very comfortable all-rounder, plus it's reversible and has hits of subtle colour panels.For classic style our O'Riginals series are the real deal, and we've been doing them way longer than anyone.
Our Original 2mm Sleeveless Vest does a similar job of blocking windchill but giving great freedom of movement, can be worn with a long sleeve rash vest underneath to keep the sun off your arms and increase comfort.
For a bit more warmth, reef protection and the comfort of having the upper and lower body covered with one piece of rubber, we recommend our Hyperfreak Series in a Short Arm Steamer, Long Sleeve Springsuit or regular Springsuit for total freedom of movement, or Defender Series in the same shapes for slightly more warmth and increased durability.
Lycra:
Skin protection is nothing to take lightly, and the summer sun can pack a wallop, luckily we've got plenty of options to stay safe.
Our Skins range, in particular the Skins Long Arm Crew, is a solid option for overall sun protection and rash protection.If you prefer a surf tee, our favourite at the moment is the 24/7 Tech Surf Tee
If you're maximising water time, our Ozone series is designed for that, with a Long Sleeve Hooded option and a Long Sleeve Crew, both of which offer extra sun protection and additional features for tropical conditions.
For reef protection, our Defender 2mm Split Toe booties have your feet covered.
Check out our range of performance boardshorts to upgrade your bottom half while you're sorting out the top half too!
If you need to know something specific, drop us a line for a chat, or check out our WA-South recommendations if you are looking for more wetsuit options.
TECHNICAL INFO
Fuze (Chest Zip) Front Upper Zip Entry (chest) uses a free floating zipper panel and anti flush barrier with drain holes to keep you dry and feeling loose.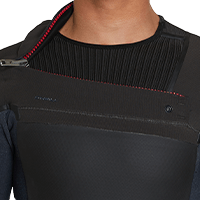 Front Upper Zip Entry (chest zip) uses a free floating zipper panel and anti flush barrier with drain holes to keep you dry and feeling loose.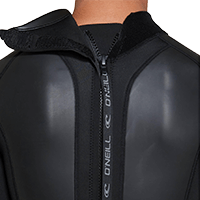 Backzip entry system with durable zipper provides easy entry and exit with a water resistant seal.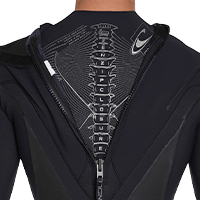 Z.E.N. ZIP (back zip) entry system with free floating zipper panel and anti-flush barrier-2 with drain hole, keeps you warm and unrestricted. U.S. Patent #5,898,934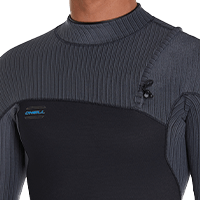 Lightweight Closure System Over a 360° Barrier with drain holes and Cinch Cord. Water tight seal with ease of entry and exit.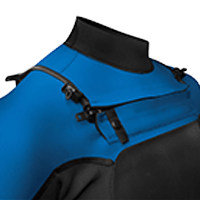 Modular Closure system comes with detachable hood so you can interchange the crew neck for a hood when conditions require.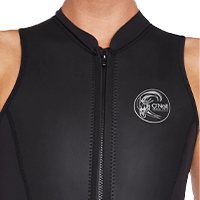 Front Zip entry system provides the easiest entry with an old school feel. Also keeps zippers away from long hair.
"The sun can be brutal up around these parts... make sure you have a long sleeve rashie or surfsuit. And if the surf gets heavy, you might want a short arm steamer for protection from the reef"